Triggered by environmental issues, the EU market has a strong interest in development of low-cost and lightweight heavy gauge steels for various applications. The austenitic Fe–Al–Mn–C quaternary alloys have recently been attracting tremendous attention, as they can demonstrate exceptional combination of high strength and high ductility, and do not need expensive strategic alloying elements like Mo, Cr and/or Ni, though they are hard to process materials. The aim of the DELIGHTED project is to gain fundamental understanding of principles of microstructural design for engineering of perspective austenitic lightweight steels to reach the combination of mechanical and performance properties suitable for applications.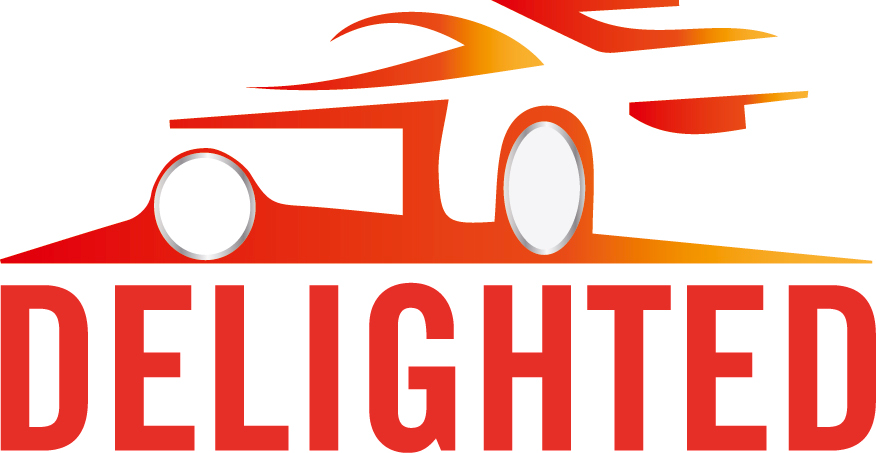 The main objectives of the DELIGHTED project include:
To understand the effect of the steel chemistry on the microstructure evolution during hot rolling including recrystallization, precipitation and growth of particles and development of crystallographic texture.
To understand fundamentals of cracking during hot rolling of austenitic lightweight steels, which is necessary for development of novel thermo-mechanical processing routes.
To describe kinetics of kappa-carbide precipitation and growth in the austenitic matrix with respect to the steel chemistry and heat treatment parameters.
To establish the relationships between microstructural features of lightweight steels and various technological properties, such as fracture toughness, fatigue resistance, weldability, etc.
To establish the microstructure – properties relationship in the form of analytical models predicting the mechanical properties of lightweight steels.
To understand the principles of microstructural design for engineering of lightweight steels exhibiting a combination of enhanced performance properties with improved mechanical strength.
To design and manufacture a prototype of a cabin for vineyard mini-tractor with the connections made of the developed lightweight steel and to experimentally measure its crash resistance.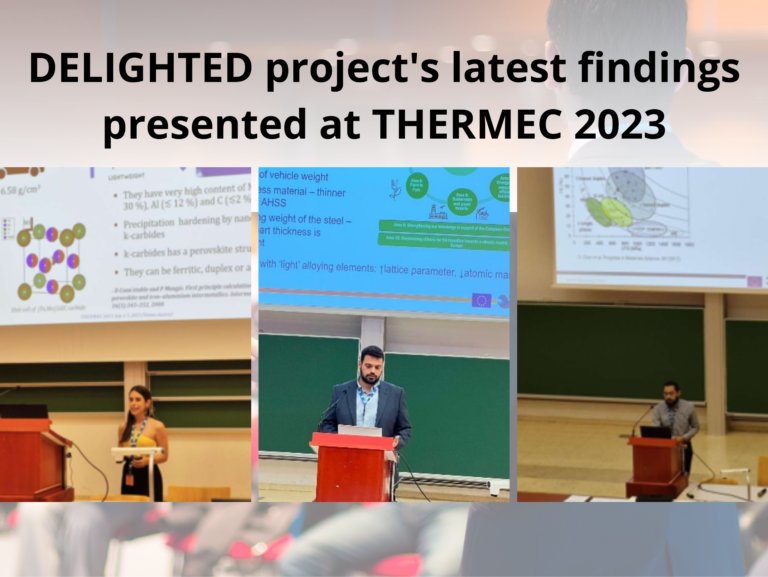 DELIGHTED
Researchers Andrea Gómez Fernández (IMDEA Materials), Mohamed Elkot (MPIE) and Dr. Alexandros Banis (University of Ghent) have presented their latest findings at THERMEC 2023.
Read More »
The DELIGHTED project has received funding from the European Union's Research Fund for Coal and Steel under grant agreement nº 899332.
Start of the project 01/07/2020 – End of the project 31/12/2023
IMDEA Materials Institute (project Coordinator)
Eric Kandel, 2 Tecnogetafe
28906, Getafe, Madrid (Spain)
Phone: (+34) 91 549 34 22
Fax: (+34) 91 550 30 47